Welcome to Xiamen (Amoy)
Dear Colleagues:
On behalf of the organizing committee, we are pleased to invite you to the Tenth China-Japan-Korea Symposium on Radiopharmaceutical Sciences (CJKSRS2018). The symposium will be hosted by Xiamen University, Beijing Normal University, Peking University, Isotope Society of China and Nuclear Chemistry and Radiochemistry Society of China.
This symposium will provide an open platform for interdisciplinary discussion among attendants from East Asia. It will be a great opportunity for you to exchange ideas and information involved in all aspects of radiopharmaceutical sciences.
We wish you all a fruitful meeting and hope that you will be able to enjoy the intense scientific programs, strengthen your professional networks amongst the attendants, and leave with a refreshed vision for our students and the community.
Xiamen, also known as Amoy, is a major city on the southeast coast of China. Xiamen and its surrounding countryside are known for its scenery and tree-lined beaches. Kulangsu, also known as the Piano Island, is newly inscribed as a historic international settlement site on UNESCO's World Heritage List in 2017. There is a mixture of different architectural styles including Traditional Southern Fujian Style, Western Classical Revival Style and Veranda Colonial Style. The Buddhist Nanputuo Temple, dating back to the Tang Dynasty, is a national treasure. Xiamen University is a beautiful campus with old traditional buildings and a tranquil lake. We sincerely hope that the scenery in Xiamen may attract many of you.
We also wish to take this opportunity to thank all the sponsors for their scientific and financial contributions which further stimulate and enhance the program.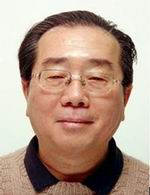 Zhifang Chai
IOC Chairman of CJKSRS 2018
We are thrilled about this exciting symposium and look forward to a stimulating scientific program and high-end educational workshops. Your support and participation make this the primary symposium pioneering in the field of radiopharmaceutical sciences in China.
We look forward to welcoming you to Xiamen in Nov. 2018.
Preliminary Program
Nov. 2 (FRI)
10:00-20:00 Registration
19:00-21:00 Welcome Reception
Nov. 3 (SAT)
08:30-12:30 Opening Ceremony/Invited Lectures
12:30-14:00 Lunch & Poster exhibition
14:00-17:30 Oral Presentations
18:30-20:20 Closing Ceremony & Banquet
International Organizing Committee
Local Organizing Committee
Important Dates
January, 2018
- First Announcement
March, 2018
- Second Announcement & Call for Abstracts
September 15, 2018
- Deadline for Abstracts
September 22, 2018
- Notification of Acceptance
September 30, 2018
- Deadline for Early Registration (End of Early Registration Fee)
November 2, 2018
- Onsite Registration
Secretariat
Secretary General
- Xianzhong Zhang (Xiamen University)
Secretaries
- Mengchao Cui (Beijing Normal University)
- Zijing Li (Xiamen University)
- Zhide Guo (Xiamen University)
Conference Coordinators
Dr. Xianzhong Zhang (Xiamen University, China)
E-mail: zhangxzh@xmu.edu.cn
Tel/Fax: +86-592-2880645
Dr. Yuji Kuge (Hokkaido University, Japan)
E-mail: kuge@ric.hokudai.ac.jp
Dr. Jae Min Jeong (Seoul National University Hosp, Korea)
E-mail: jmjng@snu.ac.kr